Construction Services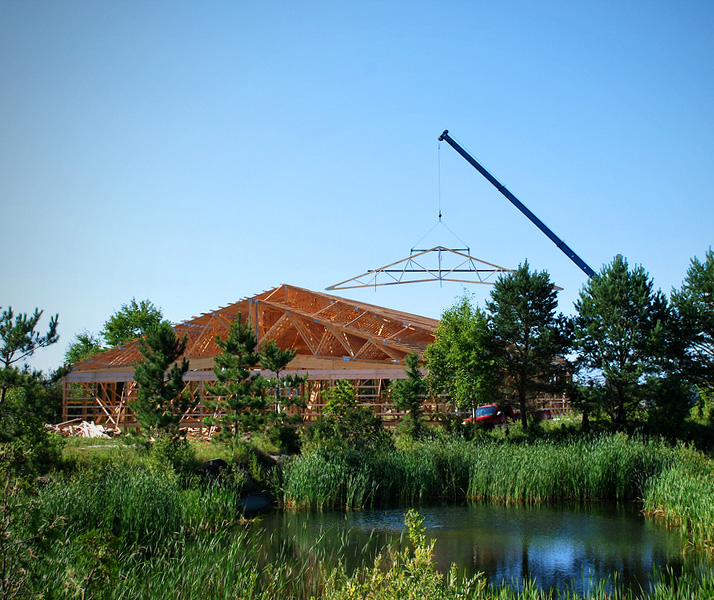 Stonewood Construction Management Inc. specializes in offering our building expertise in the construction and renovations of equine, commercial and residential properties. Stephanie Stone and SCM take a comprehensive approach to new builds by offering the following services to our clients.
Consultation
All of our new or modified builds start with the dreams of our clients. We work closely in the consultation phase to ensure that the vision of our clients is carried through to the initial design phase.
Design
From stately, to modern to traditional, we design our construction projects to suit the tastes of our demanding clientele. Through the consultation phase we put your ideas to paper and come up with a visual plan to carry through to construction.
Layout
Whether designing a lakeside cottage or sprawling equestrian facility, the layout of our builds are of prime importance. Making use of the natural features of the land and coming up with a logical flow throughout the property increases the value to our clients by maximizing the usable space in the most efficient manner possible.
Budgeting
Through years of experience in the constructions industry, SCM takes the guesswork out of the budgeting process. Our contruction projects come in on budget, and on time – SCM has built up a reputation as a builder that can deliver to the bedget and timeline of our customers.
Architectural Drawings
Working closely with clients, SCM takes visual design concepts, and layout objectives of our properties to reality through the architectural planning phase.
Building Permits
Nothing can get in the way of a successful building project faster than permits and local regulations that have been overlooked. In order to stay on budget and on time, SCM acts on our client's behalf to ensure that all local building codes and regulations are met and exceeded.
Site Preparation
Every property we develop is unique, and subsequently requires an individualized approach to maximize the efficiency of the building layout. SCM is on site, working closely with sub-contractors to tailor the land specifically to the objectives of our clientele.
Construction Contracting
SCM brings your dreams to reality by working with a selection of the top available trades people and construction professionals in the industry. Over the past ten years, SCM has developed outstanding supplier relationships, assuring our clients that their projects will be completed on time and on budget.